Maple Dovetailed Drawer Box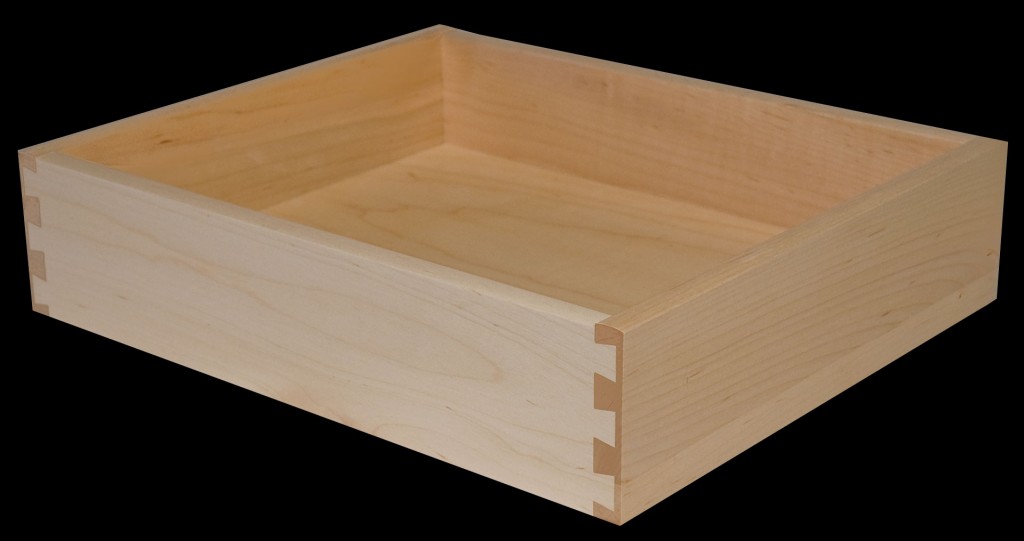 Maple Dovetailed Drawer Box
OUR STANDARD DRAWER BOX. CREATED FROM FSC HARDWOODS, WITH A 1/2" THICK PLYWOOD BOTTOM FOR AN EXTREMELY DURABLE AND BEAUTIFUL BOX.
Baltic Birch Dovetailed Drawer Box
MADE FROM BEAUTIFUL 5/8" THICK BALTIC BIRCH PLYWOOD. EDGES EXPOSE THE ENGINEERED BIRCH STRANDS FOR A HANDSOME, MODERN AND WARM LOOK. VERY DURABLE, BUT WITH A SAVINGS OF $35 OVER OUR STANDARD MAPLE DRAWER BOX.
USING THE BLUM LEGRABOX METAL DRAWER BOX SYSTEM WE CAN UPGRADE YOUR CABINET INTERIOR IN A SLEEK, MODERN AESTHETIC. OUR PREMIUM LEVEL DRAWER FOR MODERN KITCHENS HAS BEEN ENGINEERED FOR A LONG-TERM LIFESPAN, AND QUIET AND EFFORTLESS USE. $35 ABOVE THE COST OF OUR STANDARD MAPLE DRAWER BOX.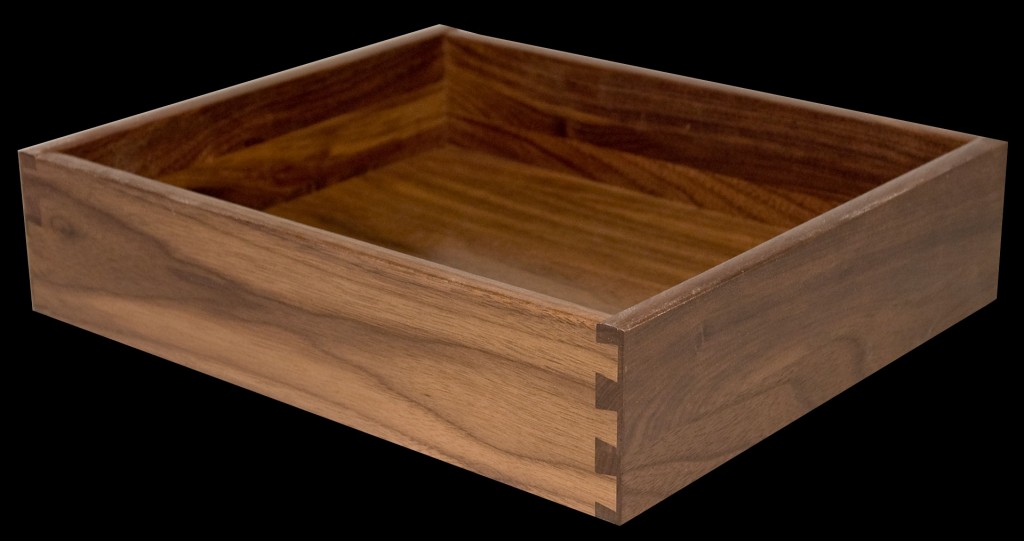 Dovetailed Walnut Drawer Box
TURN YOUR CABINET INTERIORS INTO JEWEL BOXES BY INCORPORATING PREMIUM WOODS SUCH AS WALNUT (PICTURED), CHERRY, AND OAK AVAILABLE FOR A MINOR UPCHARGE. DOVETAILED CONSTRUCTION USING FSC CERTIFIED HARDWOODS AND THICK PLYWOOD DRAWER BOTTOMS.